Phone bank for volunteers to join the clean energy movement: Oct. 8
Did you know that Oregon sources about one-third of its energy from coal-fueled power plants? It doesn't have to be this way! You can help.
Next Thursday, we'll be meeting over pizza here at OEC for a phone bank party. Why? There is an exciting ballot measure petition about to be launched! The initiative will call for Oregon to get away from dirty coal, embrace clean, renewable energy, and cut carbon pollution. Why are we calling people? We need your help growing our base of active volunteers to join us in making sure this initiative gets on the ballot. That's our call to action: volunteer.
To review: coal=gross, clean energy=beautiful, volunteering=fun, pizza=yum! Can you join the fun here at OEC from 5:30 PM to 7:30 PM on Thursday at OEC's office (222 NW Davis, Suite 309)? Send me a quick email to confirm.
I don't want to run out of pizza, so be sure to RSVP! Let me know if you are vegan or gluten free; I've got your back—because you've got Oregon's!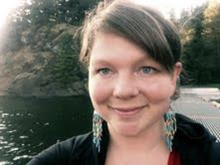 Michelle McGrath
Grassroots Engagement & Membership Director
Oregon Environmental Council
---