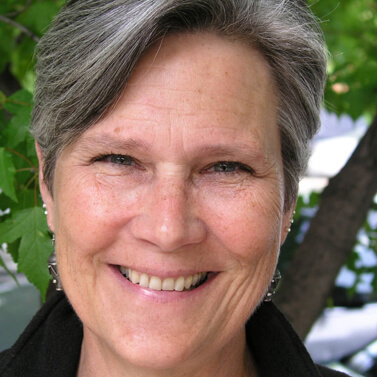 About Karen
Karen Lewotsky is the Rural Partnerships & Water Policy Director for Oregon Environmental Council.
Karen leads our Rural Partnerships Initiative and identifies and advances policies and projects that support our goals of water pollution prevention, water conservation and efficiency, and integrated water resources management
Karen has been working with non-profits to protect the environment and promote sustainability since 1998 when she first joined OEC. After eight years as working with OEC's agriculture and water programs, she left to work with Food Alliance. There she developed standards for certifying sustainable agricultural production, including climate-friendly practices designed to reduce GHG emissions from agriculture and increase the resilience and adaptability of agricultural producers. After another eight years, she moved on, joining Rainforest Alliance to support producers in the tropics and subtropics as they transition to more sustainable agricultural production and reduce deforestation. Although she enjoyed her international work, she missed being involved with Oregon's agricultural community, and in 2015, reengaged with OEC.
Karen lives in Portland. She enjoys gardening, reading, hiking and traveling around Oregon, and exploring Portland's many nooks and crannies. She spends more time than she should talking to her cat.
I Protect Oregon Because…
There's no place like home. Oregon is home to an amazing array of people and places – all of which depend on a healthy, functional environment. I work to protect Oregon's environment so that we all can continue to enjoy the myriad of benefits that come with living in this beautiful state.
How to Contact Karen:
Email: karenl[at]oeconline.org
Phone: 503-222-1963 x109