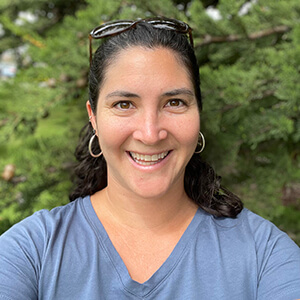 About Jacqui
Jacqui Treiger is the Campaign Manager for Climate and Transportation for Oregon Environmental Council.
Jacqui studied environmental earth science and public health at Washington University in St Louis and took the science she learned to Green Corps, a training program in environmental organizing, to learn how to develop strategic campaign plans and recruit and train volunteers.  After moving every four months to a new city, working on a different campaign, she graduated from the program and moved to DC. In DC, Jacqui expanded her skills at GRID Alternatives Mid-Atlantic by managing a team and project managing two grants to install solar systems at no cost to low to moderate income residents, in coordination with a job training program, and worked with the District government on improving the policies that created the programs to be more accessible.  She continued organizing as a volunteer with 350DC. 
Ready to move back to the west coast, where Jacqui was born and raised, she is very excited to bring her project management experience and passion for policy and strategic thinking to OEC. She is excited to explore her new home in Portland, OR and go on many hikes, camping trips, trips to the coast, and to explore all the natural beauty that Oregon has to offer!
How to Contact Jacqui:
Email: jacquit@oeconline.org
Phone: (503) 222-1963 x202