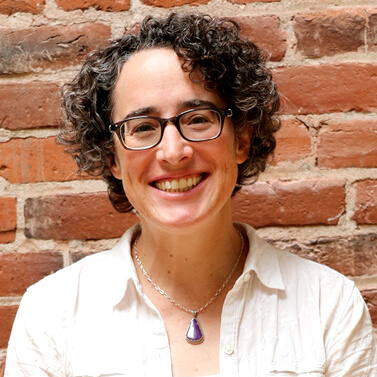 About Ilene
Ilene Moss is the Finance Director for Oregon Environmental Council.
Ilene grew up in a suburb of an east coast metropolis, where a high school peer voted her something akin to 'Most Likely to Hug a Tree' due to her quirky predilection for outdoorsy pursuits.
In college she pursued coursework in environmental studies and education, participated in an outdoor leadership program, and spent her summers as an overnight camp counselor.
Post college, Ilene coordinated volunteers at the Habitat for Humanity affiliate in Portland, and led teams of AmeriCorps Members in environmental and educational service placement in Portland, the Columbia Gorge, and the Mount Hood Forest. After 6 years coordinating work experience placements for high school students, her natural affinity for numbers, logistics and Excel spreadsheets led to a graduate degree in financial analysis. Prior to joining OEC, Ilene led the financial operations at a non-profit school and mentorship program.
I Work to Protect Oregon Because…
"clean air and water, a healthy climate, and an unpolluted landscape" – a recipe for a sustainable future doesn't get much simpler than that.
How to Contact Ilene:
Email: ilenem@oeconline.org
Phone: 503-222-1963
Linkedin: click here