Board of Directors

Bruce Abernethy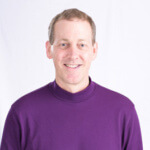 Bruce Abernethy moved to Bend in the Spring of 1992 and has been active in a wide range of organizations and causes including serving on the Board of the Bend-La Pine School District, the Bend Park and Recreation District and the Bend City Council (where he served as Mayor of Bend for two years in 2007-08 and signed the Mayor's Climate Agreement during his tenure). He presently serves on the Board of Central Oregon Community College and was elected again last Fall for a second stint on the Bend City Council.
He has been a strong champion for affordable housing and the homeless during his time both inside and outside of government. He is a former Chair of the local Homeless Leadership Council, he helped start the Meth Action Coalition in 2004, and in 2010, he drafted the regional 10 Year Plan to End Homelessness. In 2006, he was appointed by Gov. Kulongoski to serve on the Oregon Health Services Commission and he currently serves on the Central Oregon Health Council – Community Advisory Council. He is active in Rotary Club of Greater Bend and currently serves on their Board.
Bill Boggess

Bill Boggess is professor and Executive Associate Dean the College of Agricultural Sciences at Oregon State University. He served as Interim Dean of the College from July 2008 to August 2009 and as President of the OSU Faculty Senate in 2006. Before moving to the Dean's Office, he served 11 years as Head of the Department of Agricultural and Resource Economics at Oregon State University. Prior to joining Oregon State University, Bill spent 16 years on the faculty at the University of Florida where he was involved in greater Everglades research. His research interests include interactions between agriculture and the environment and economic dimensions and indicators of ecosystem health.
Bill currently serves on the National Research Council's Committee on Independent Scientific Review of Everglades Restoration Progress and was an inaugural Food System Leadership Institute Fellow. He previously served on the Oregon Governor's Council of Economic Advisers, the State of Oregon Environment Report Science Panel, and was active in the design of the Oregon Conservation Reserve Enhancement Program. Bill has a Ph.D. in Economics from Iowa State University. An avid biker, Bill makes his home in Corvallis.
Aja DeCoteau

Aja DeCoteau is an enrolled member of the Yakama Nation, and has 15 years experience working on natural resource management and policy issues in Indian Country. Since 2010, she has served as the Watershed Department Manager for the Columbia River Inter-Tribal Fish Commission (CRITFC) providing technical assistance and coordination for the Nez Perce, Umatilla, Warm Springs, and Yakama tribes. In her work, Aja is a key member in a variety of regional processes that directly support the work of salmon restoration at the watershed and basin level, relying on principles outlined in the Tribal Salmon Restoration Plan called Wy-Kan-Ush-Mi Wa-Kish-Wit (Spirit of the Salmon). Aja received her Bachelor of Arts in Environmental Studies and Native American Studies from Dartmouth College, and holds a Master of Environmental Management from the Yale School of Forestry and Environmental Studies.
Michael Jung
Michael Jung is the Vice President for Policy, Government, and Regulatory Affairs (a.k.a., Chief Policy Wonk) at Varentec, a Silicon Valley pioneer in innovative voltage control solutions for grid-side energy efficiency and distributed energy resource integration.
Previously, he served as Policy Director at the cleantech powerhouse Silver Spring Networks, where he shaped policies and influenced regulations to make possible the deployment of smart grid infrastructure that connects nearly 30 million homes and businesses across five continents. He chaired an energy task force for Oregon Governor John Kitzhaber and earlier served as a policy advisor to the campaign and administration of Ohio Governor Ted Strickland, where he helped architect landmark, comprehensive energy legislation, OH SB221. Michael began his career managing environmental and climate change policy at American Electric Power, where he also served for a time as founding chief of staff to the President/COO of the company's flagship operating company, AEP Ohio.
Michael is a U.S. Fulbright Fellow, Tae Kwon Do black belt, former competitive ballroom dancer, professional ski instructor, ping pong entrepreneur, active tennis player, and Eagle Scout.  He is a graduate of Phillips Exeter Academy, Yale College, and the Harvard Kennedy School. He lives in Portland, Oregon, where he and his wife are decidedly outnumbered by their three young children.
Peter Koehler

Peter H. Koehler, Jr., is the principal of Koehler ADR, LLC, which offers arbitration and mediation services for commercial and sports-related business disputes. Peter retired in October 2014 as Vice-President, Legal, for NIKE, Inc., where he managed the global Legal Department and advised the business. Prior to NIKE, Peter was a partner with Tonkon Torp LLP, Portland Oregon, including serving as the Managing Partner from 1997–2002. Peter attended Boalt Hall School of Law, Berkeley, receiving a J.D, in 1982, and graduated with Distinction from Stanford University in 1978. He has served on a number of non-profit boards, leading many of them, including the Oregon Shakespeare Festival (President 2015-2018), Classroom Law Project (President 2016-2018), Portland Institute for Contemporary Art (past President), the Volunteer Lawyers Project (past President), Artists Repertory Theatre (past President), and the Multnomah County Legal Services for the Poor Committee (past President). He also serves as a Trustee of the James F. and Marion L. Miller Foundation in Portland, Oregon.
Peter and his wife Noel Hanlon, a poet, live in north Marion County on a working farm.
 Kristin Luck
Kristin Luck lives in Central Oregon and is a serial entrepreneur.  She is internationally recognized as a keynote speaker on marketing measurement. Kristin is a futurist and growth strategy consultant, specializing in nontraditional marketing and branding strategies, and regularly contributes to both the commercial (Fast Company, Forbes) and academic press (Research World, Journal of Brand Strategy) where she explores emerging marketing and research methods. Kristin is consistently ranked as one of the top 100 sales and marketing experts to follow on social media. She most recently served as a partner and President/CMO of Decipher until its acquisition in 2014 and currently works as a growth strategy consultant for early and mid-stage companies preparing for funding or acquisition.
Marissa Madrigal
Marissa Madrigal is the Chief Operating Officer of Multnomah County, Oregon. She directs the day-to-day operations of Multnomah County, Oregon's most populous county which includes the city of Portland, the Portland International Airport and the scenic Columbia River Gorge. Marissa oversees and manages county corporate initiatives and seven county departments. She advises the elected Chair on operational and countywide decisions including the creation of the executive budget; serves as primary liaison between county departments and policy makers; ensures efficient, effective and transparent use of public resources for the public good; and works closely with the Multnomah County Chair and Board of Commissioners to operationalize board policy and initiatives.
Madrigal lives in southeast Portland with her two children. She is currently enrolled at the Naval Postgraduate School in Monterey, California and will earn a Master of Arts in Security Studies in March 2018. She loves to hike, walk, run, write and cook.
Karen Moynahan
Karen Moynahan is Chief Deputy City Attorney for the City of Portland for Utilities and the Environment. She has been litigating environmental issues for more than 30 years, previously for the States of Oregon and New Jersey. Karen became interested in environmental issues during the third grade on the very first Earth Day when she and her friend cleaned up the local stream as part of the pollution project. Karen and her husband live in Dallas, Oregon where they enjoy biking and walking their two dogs, Jingles and Taylor.
Joel Nigg
Joel Nigg is a Professor in the Departments of Psychiatry and Behavioral Neuroscience at OHSU. A native of Northeast Iowa, along the Mississippi river, he traveled East to obtained a BA in the Comparative Study of Religion at Harvard, a Masters Degree in Social Work at the University of Michigan, and then ventured West to obtain a Ph.D. in Clinical Psychology at the University of California at Berkeley in 1996. He joined the faculty in Psychology at Michigan State in 1996 and remained there until moving to OHSU in 2008. He directs the ADHD Program at OHSU, a large federally-funded program to investigate the causes of child attention, learning, and impulse control problems. He also has an interest in environmental contributors to child mental illness, including the potential role of dietary factors and neurotoxicant pollutants. He has over 140 peer reviewed publications and a book entitled What Causes ADHD (Guilford, 2006) and sits on several editorial boards and advisory bodies related to child mental illness.
A licensed clinician, he also runs a neuropsychological assessment clinic for children one day per week at Doernbecher Children's Hospital. He brings to OEC's Board scientific expertise in children's health and development, and a passion for combining his scholarship with community involvement to address environmental challenges to children's well being.
Doris Penwell
Idaho native Doris Penwell began her career during the tumultuous 60's learning the ins-and-outs of politics through work with two political icons: Senator Frank Church in Washington D.C. and later Oregon Governor Tom McCall. Her political education was rounded out by moving to the Oregon legislature to work for Speaker Phil Lang.
Doris has worked for State agencies including Workers' Compensation and Oregon Economic & Community Development (now Business Oregon). She retired in 1999 but continued to represent economic development issues at the legislature. In 2004, she began work as a policy analyst with the Association of Oregon Counties. There she helped develop resource tools for infrastructure financing and business incentives for attracting quality jobs to communities. Additionally she worked on building capacity in communities, rural counties in particular and became fully immersed in the state's policy work for energy conservation and development.  The 2007 legislation that established the Renewable Portfolio Standard (RPS) for Oregon required a whole new area of law. These policy changes called for the development of tools and special resources that would attract new business and help utilities to comply with Oregon's RPS, especially fruitful for rural Oregon.
Doris is a long-standing member of the board of Rural Development Initiatives, Inc., and is current President of her PEO Chapter DM (a national women's philanthropic and service organization) in Salem.
Lane Shetterly
Lane Shetterly is a partner in the law firm Shetterly Irick and Ozias in Dallas, Oregon, where he began his law practice in 1981. From 2004 through August, 2007, Mr. Shetterly was the director of the Oregon Department of Land Conservation and Development. Prior to that, Mr. Shetterly served seven years in the Oregon Legislature. He served as Speaker pro tem of the House from 2001 until he resigned to become director. Since 1998, he has been chair of the Oregon Law Commission, and was appointed by the Governor in 2005 to serve as a representative from Oregon on the National Conference of Commissioners on Uniform State Laws. In 2010 he received the Henry and Helen Graven Award for his contributions to community, church and society from Wartburg College, Iowa.
Mr. Shetterly was born in Dallas, Oregon. He graduated with honors from Western Oregon University (OCE) in 1977 with a BS in Education, and with honors from Northwestern School of Law, Lewis and Clark College, in 1981. He is married to Francine, and they have two children, Joel and Lauren.
Elizabeth Silberg
Elizabeth Silberg believes if you have a better balance, you achieve a healthier whole — that is, the best version of yourself. Then again, if you don't go too far, it will be hard to find your limits. So she always takes on a challenge that offers an opportunity to help her be a better person.
Elizabeth is a Director of Digital Product Management and Transformation at IBM, and before that, held roles ranging from the most established areas of the business to the most nascent. This includes transforming IBM to a new way of working, identifying and validating new ideas for Smarter Cities products, driving Agile transformation and managing common services in the Rational brand, developing cross-brand tooling within IBM's Systems and Technology Group and building IBM's strategy in Software. Through these roles and patent submissions, she discovered her penchant for fixing things through integration, efficiency and empowerment — building organizational capability and self-directed teams through trust, empowerment and support, as well as connecting dots, systems and people into cohesive, stronger units.
She is the Finance Chair and Treasurer on the Board of Directors for Saturday Academy and also volunteers with various other education, empowerment and environmental organizations. She likes to experiment with different training for mind, body and well-being, so you might also find her on the stage, in the gym or out with nature.
Jean Wilson
Jean Wilson is highly committed to the renewable energy business, with over 20 years of executive level experience with solar and wind project development. Most recently Jean served as Senior Vice President for the Utility and Commercial Americas business unit of SunPower Corp. In this role she built SunPower's large scale solar power plant business in the U.S., Chile and Mexico, developing some of the largest solar photovoltaic power plants in the world.  Prior to joining SunPower, she served as Senior Vice President of renewable energy at PPM Energy (now Iberdrola Renewables), where she led a team of more than 130 professionals in the acquisition and development of over 2,400MW of wind power projects, and grew a wind and solar power project pipeline in excess of 18,000MW. Jean moved to Oregon in 1993 to help open the Northwest office of Kenetech Windpower. She was a member of the Boards of the Renewable Energy Policy Project, and of Oregon BEST. Jean holds a Bachelor of Science in finance from the University of Southern California and a Master of Business Administration from Stanford University. She resides in Northeast Portland with her husband and three daughters.
Philip Wu
Philip Wu is a pediatrician and member of the Community Benefit team at Kaiser Permanente Northwest. After retiring from a 33-year clinical practice, Dr. Wu now works to promote healthy, equitable communities through policy advocacy, program and system changes within the framework of the "social determinants of health." He serves on several community boards including the Northwest Health Foundation, Oregon Oral Health Coalition, Outside In, The Intertwine Alliance, and Community Cycling Center. Dr. Wu has an interest in transportation as a "social determinant" and has participated on the transportation committee of the Westside Economic Alliance, the Washington County Transportation Futures Study project, and ODOT's Transportation Options Policy Advisory Committee. He recently concluded two years of service on Metro's Equity Strategy Advisory Committee. Dr. Wu and his partner enjoy walking, hiking, and simply being in nature.